Careers
Customer Service Jobs You Can Do Remotely during Covid-19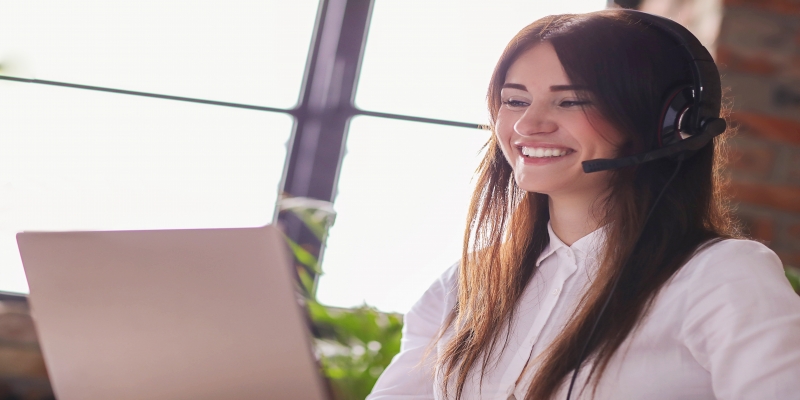 Since the Covid-19 started and the mandatory quarantine hits most of the businesses globally, therefore the majority of the Job categories has been working remotely. Customer service is the most desirable job for the employees, fewer risks from traveling through public transportation and you can avoid the volume of people that you can be exposed to.

Customer service job can comfortably carry out from the comfort of your home office given that you have a good quality of internet connection and a telephone line that you can sufficiently use without any interruption, which will also allow you to concentrate, focus and multitask throughout the day compared to working in an office set up, and you will also get to save up some money on the transportation-related costs, that you can allocate to other expenses.
We will be sharing a list of remote jobs in this article related to the customer service industry in which you will serve as the company representative and the first point of contact between the customers and the company for any related inquiries, concerns, feedback or complaints.
Working as a customer service remotely can also be a great source of income while you can also provide a necessary service from your home office. These job categories generally have fewer requirements to start and can be compensated depending on the job qualifications and requirements.
There are also some customer service jobs which are being paid through company commission structure/commission basis, while some are being compensated at a fixed rate giving you more control over your income. However, if you are looking for a part-time or full-time jobs in Dubai that allow work from home and required customer service, then you may want to check the following list of work from home customer service jobs in Dubai.
Inbound Call Operator
As an inbound call operator, the main responsibility is to answer all the inbound calls from the customers addressing all their queries, concerns, feedback, complaints and can also meet the quotas, receiving exceptional customer service ratings through surveys and maintaining up to date customer database. This role will also require you to attend the virtual meetings with colleagues and higher management, and must be updated on the latest system upgrades and updates to the company policies.
Related: Part Time Jobs You Can Do From Home
Bilingual Customer Service Representative
Being a customer service representative, it is crucial to provide excellent customer service without a language barrier, expecting a native Arabic-speaking customer as well as those who speak your secondary language. Responsibilities in this role include resolving the customer issues or complaints, providing support remotely, serving as a translator in virtual meetings, and rerouting calls to the suitable person or department for assistance if necessary.
Customer Care Representative
The primary duties of the customer care representative will be to attend the inbound calls and supporting the chatbox with customer bills, troubleshooting, and other related queries. Several employers will also ask you to sell the products and services over the phone, email, text, and through the chatbox. A customer care representative must be available to take in calls throughout the shift without any distraction.
Call Center Representative
Call center representative provides customer assistance remotely in any concern related to the company. The representative should multitask during the fast-paced schedules and workload throughout the shift.
Customer Support Representative
The primary duties of a customer support representative are to attend the inbound calls, email, and chat and to provide support to customers promptly in a high level of professionalism. This role will also be responsible for answering general queries, customer billings, feedback, and complaints while remaining connected to a support team using a few communication tools.
Client Experience Specialist
The responsibility of this role includes technical support, customer care, and complaint resolution to inbound customers, and escalating issues to the appropriate department, if necessary. Providing resolution on time and accurate answers to customers' queries/ concerns and documenting the call are very crucial.
Customer Lead Generation Specialist
A Lead generation specialist primarily is tasked to generate and pre-qualify prospect clients. Identifying the customer needs and providing information about the product and services that the customer may be interested in and answering all their product-related concerns. Meeting quotas and generated a customer database is also crucial.
Customer Loan Specialist
Qualified candidates must demonstrate a proven track record of providing exemptional customer service in a loan environment, should be familiar with lending policies and procedures as well as the regulations about lending practices. Other duties include reviewing customer profiles, accounts, disclosure statements, and preparing closing documents and settlements.
Quality Assurance Specialist
The primary role of a QA specialist is listening to phone call interactions between the customer and the customer service representative. Auditing the accuracy of the provided information and compliance to company rules and regulations. This role requires documenting the recorded call, scoring the call the flow, the quality of the service provided, generating QA reports, providing suggestions and training to improve the customer service representative's skills in any form.